Flying to 101 Cities--Standby :-)
Posted by Jaye Achtenberg on Monday, November 23, 2020 at 12:11 PM
By Jaye Achtenberg / November 23, 2020
Comment
Have you ever wondered what it's like to be a pilot--the glamorous life of visiting cities near and far, fancy hotels, flying that plane and wearing that uniform?
Or how about being a passenger that knows one of those pilots and gets to fly free whenever they want? On standby...without a guaranteed place for your baggage, or your bum!! If you have wondered, then join me on my adventure as I take-on, and take-off, from the 101 Cities that Southwest Airlines flies to.
---
How/Where Did This All Start?
It started when I was 5 years old. I fell in love with airplanes when my parents would take me and my 4 brothers to watch airplanes and skydivers at our local airport in Mason, Michigan. We would have a picnic and watch all afternoon as the planes went up, and the skydivers came down. It was the best!
Fast forward a lot of years, and the love of travel and aviation has increased 100-fold for me. It's a long story of how I went from loving airplanes, to being able to venture down this path of traveling to 101 SWA cities; but I'll shorten it and say I'm lucky to have a best friend who flies for Southwest and I get to fly on his pass. That's when I decided I needed a new "hobby", and what a fun thing to try and accomplish.
When Did This All Start?
Day #1
On September 22, 2019 I began my adventure in Tampa, Florida at TPA (city #1), with a flight to BNA (Nashville-city #2). I easily got on that flight, which brings me to the most adventurous part of this adventure...praying that there is an open seat on your chosen flight, and then having to board last and finding that empty seat (and a place for my bag), once the Gate Agent has given you a boarding pass. Lots more on this process later.
In BNA I met my bestie, Q, a First Officer, and his Captain for this trip, when they flew into BNA. From there, Q flew us to OMA (Omaha-city #3). Q's layover was in Omaha and what a great city it turned out to be.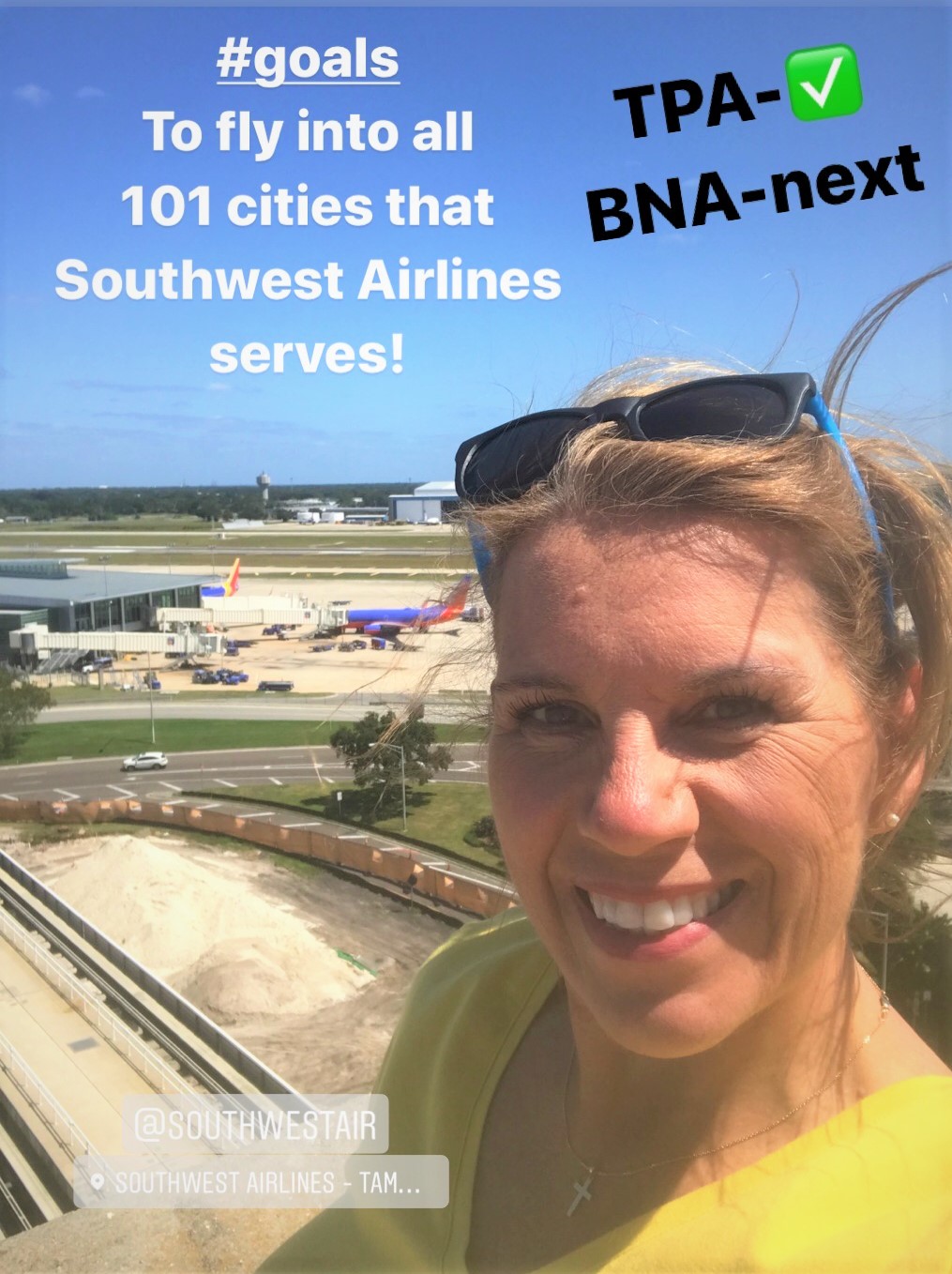 Instagram: @jayeachtenberg
DAY #2 - September 23, 2019
Who knew Omaha was so cool? Wonderful downtown hotel, the Marriott, and a fun city to walk around. The John Kerrey Pedestrian Bridge, which is a walking/bike riding bridge between Omaha and Council Bluffs, Iowa, has gorgeous architecture and its very own Troll.
It's always fun to be in two states at the same time, with a Troll named Omar.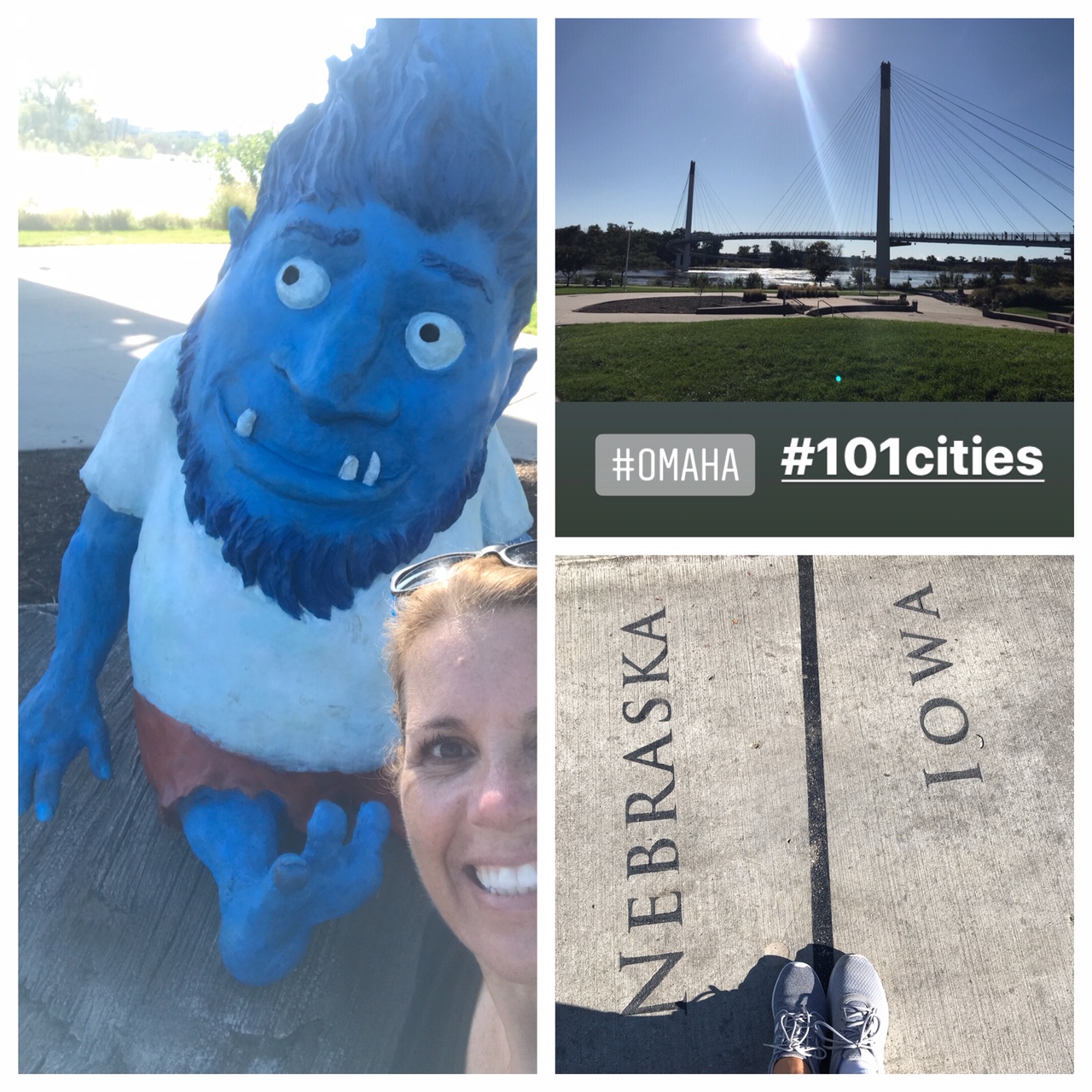 ---
Up Next: Day #2 Continues...4 More Cities
Time to return to the airport and begin the adventure of juggling 4 possible airports and the standby list!